Complete Maintenance And Repair Services For Properties Of All Sizes And Occupancies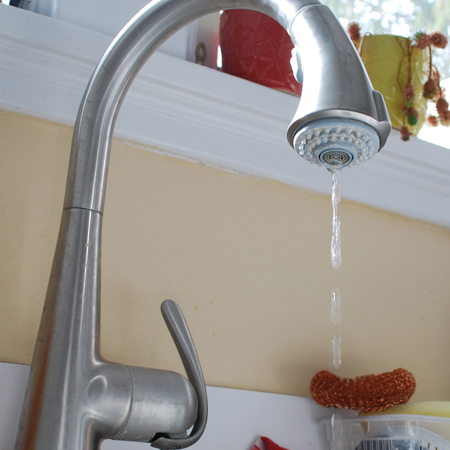 If you're a landlord or real estate professional, finding the time to keep up with maintenance and home repairs on your properties can be challenging.
Our complete menu of repair and maintenance services helps you save time. We provide your tenants and clients with quality, cost-effective service that reflects your professionalism.
The rental property maintenance checklist below gives examples of tasks that should occur regularly.
Check for leaks, especially following strong rainstorms or after significant snowmelt. Water damage is the enemy of every landlord.
Replace air filters regularly.
Check for pests monthly or quarterly.
Re-caulking showers and bathtubs to prevent leaks and mold.
Tighten any handles, knobs, locks, faucets, etc.
Check fire extinguishers.
Test smoke and carbon monoxide detectors regularly.
Flush water heater.
Clean gutters.
A maintenance schedule for more significant projects should also be done regularly, such as replacing carpets or repainting walls.
Our team of qualified, experienced professionals is trusted and reliable.
Your Time Is Valuable; Let Us Handle The Job
Rental Property Maintenance & Repair – When a tenant calls with a repair or maintenance request, contact us. We'll provide you with an accurate cost estimate and coordinate with you on every aspect of the job.
Rental Property Tenant Turnover Services – Vacant properties cost you money. When a tenant is leaving, our team will get in and get the job done with fast turnover.
Rental Property Damage Repairs – Our full-service home repair company can put your property back into shape if the worst happens. We can tackle drywall repair, window repair, and painting to complete electrical and plumbing repair services.
New Property Acquisitions – Maybe you've recently purchased a rental home that needs rehabilitation or repairs. Legacy Home Solutions is your remodeling partner.
Kitchen Remodel
We understand how intimidating tackling a kitchen remodel on your own can be. Let our team of interior remodeling contractors handle it for you. We provide excellent home renovation services that fit your lifestyle and budget.
Bathroom Remodel
Bathrooms are one of the most utilized rooms in a home. When a bathroom lacks function, beauty, and space, it can leave you frustrated. We want to help you transform your bathroom into a beautiful, spa-like retreat. We will guide you through a bathroom renovation that fits your budget and adds long-term value to your home.
Maintenance
The little things add up. That's why regular maintenance in and around the home is especially important. Our home improvement professionals know exactly what to look for and how to fix it. From small to large projects, let us tackle your list.
What Our Customers Are Saying

We had a wonderful experience with Legacy. We have the bathroom that we have always wanted.
– Lisa Moore
CALL US TODAY:412-254-3626
Serving the Mt. Pleasant, Greensburg, Latrobe, Irwin, and Delmont PA areas.