Are Needed Repairs Being Put Off?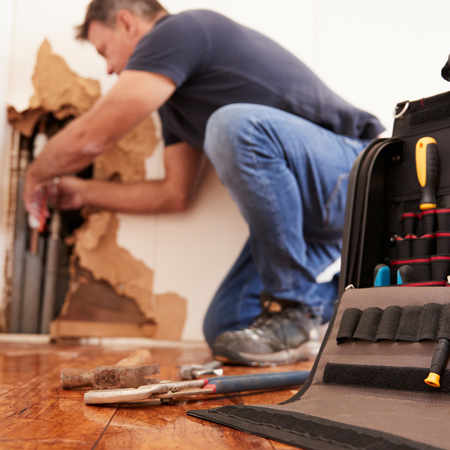 We understand that we all have busy lives, and sometimes dealing with a home repair or maintenance job is hard to get done. Other times, you might not have the skills and tools required for a particular project.
It's easy to put off needed repairs and maintenance tasks when they interfere with your life and take up your valuable time. That's where LHSUSA comes in.
We are a licensed and insured, full-service handyman contractor in the Westmoreland County area. All of our workers are courteous, respectful, prompt, and professional. We provide accurate price information before starting work, and you can have peace of mind knowing the work will be done correctly, quickly, and at a great price.
Projects We Can Tackle
We are your one-stop solution for every home repair and maintenance need.
Faulty door locks
Flickering lights
Painting – exterior and interior
Electrical outlet installation
Window treatment installation
Window repairs
Fixture replacement
Smart Home upgrade installation
Power washing sidewalks, driveways, garage floors, roofs and other surfaces
Tile installation
Gutters cleaned or repaired
Misaligned doors
Mold and mildew issues
If you don't see what you need on this list, give us a call because we probably do it.
Selling Your Home?
Handyman services are a great way to take care of the issues your real estate agent may present to you. Let us take care of the small things that may delay the sale or just help bring in a better price. We can handle that list while you look for your new home.
Have A Regular Scheduled Home Check Up
For just $99.00 a year, we will come to your home and check for any issues that might need attention. Having small things done in and around the house at regular intervals can often minimize the risk of more extensive, costlier, and more stressful repairs.
Keeping your home beautiful, safe, and with all systems working correctly is easy when you have a reliable and trustworthy handyman service on call for you. 
Kitchen Remodel
We understand how intimidating tackling a kitchen remodel on your own can be. Let our team of interior remodeling contractors handle it for you. We provide excellent home renovation services that fit your lifestyle and budget.
Bathroom Remodel
Bathrooms are one of the most utilized rooms in a home. When a bathroom lacks function, beauty, and space, it can leave you frustrated. We want to help you transform your bathroom into a beautiful, spa-like retreat. We will guide you through a bathroom renovation that fits your budget and adds long-term value to your home.
Maintenance
The little things add up. That's why regular maintenance in and around the home is especially important. Our home improvement professionals know exactly what to look for and how to fix it. From small to large projects, let us tackle your list.
What Our Customers Are Saying

We had a wonderful experience with Legacy. We have the bathroom that we have always wanted.
– Lisa Moore
CALL US TODAY:412-254-3626
Serving the Mt. Pleasant, Greensburg, Latrobe, Irwin, and Delmont PA areas.